10 Most Tender Rock 'n' Roll Songs Ever
Ever since people start writing songs, love songs have been around. After all, it is a universal language and subject. However, in order to make this list of 10 most tender rock 'n' roll songs ever, cuts had to cut deep into our hearts, saying things which might be a bit hard to put into our own words. Without further due, here is our list. Check it out.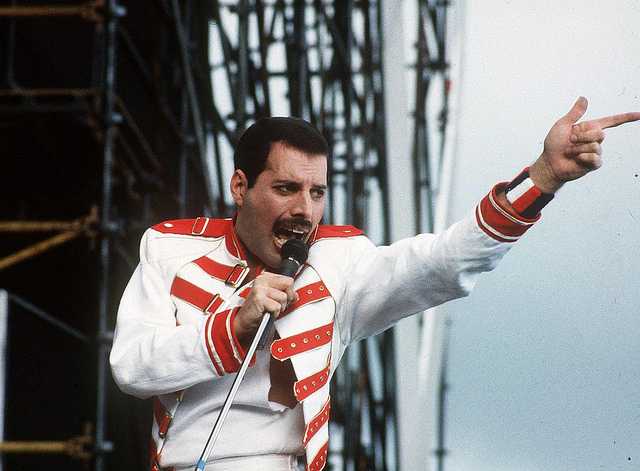 1. You're My Best Friend – Queen
From: A Night at the Opera (1975)
Queen are a British rock band formed in London in 1970. They originally consisted of Roger Taylor (drums, vocals), John Deacon (bass guitar), Brian May (guitar, vocals), and Freddie Mercury (lead vocals, piano). Queen song, You're My Best Friend, found its way on our list. Queen bassist John Deacon wrote the song for his wife.
Its heartfelt message of love makes this song one of the band's most enduring, as well as universal songs. You're My Best Friend is also one of the most straightforward songs in the group's catalog, featuring a bouncy Wurlitzer driving the melody and a winning vocal by Freddie Mercury. This song found its way on many lists, such as this one.
2. You Make Loving Fun – Fleetwood Mac
From: Rumours (1977)
Fleetwood Mac are a British-American rock band formed in London in July 1967. This band has sold more than 100 million records worldwide, making them one of the best-selling bands of all time. In 1998, some members of the band were inducted into the Rock and Roll Hall of Fame. Band's monumental Rumours album was brimming with relationship problems.
Stevie Nicks and Lindsey Buckingham were ending their marriage, and the marriage between Christine and John McVie was also on the rocks. As a result, it all made for one of the best breakup albums ever created. However, there was some hope in Christine's You Make Loving Fun, written about Christine's affair with the band's lighting director. John, her husband, probably loved playing this song night after night.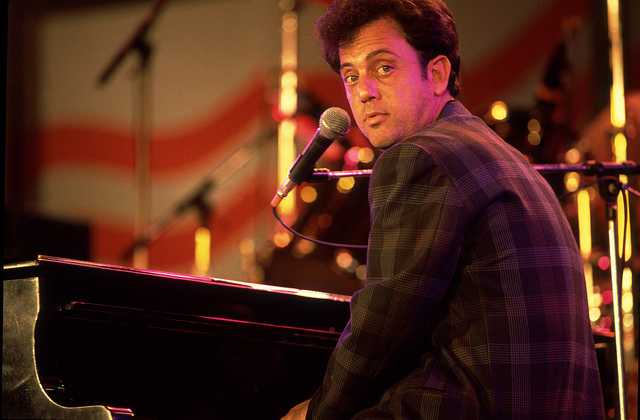 3. Just the Way You Are – Billy Joel
From: The Stranger (1977)
Born as William Martin Joel on May 9th, 1949, Billy Joel is an American pianist, composer, and singer-songwriter. Since his first hit song Piano Man in 1973, he has become the third best-selling solo artist and the sixth best-selling recording artist in the United States. Joel wrote this song for his wife, who was his manager at the time.
After two of them divorced, Joel resisted playing the song in concert and insisted he never really liked it. It is hard to believe, because it helped break him commercially after he spent the first 2/3 of the 1970s struggling as both a recording artist and a live performer. Just the Way You Are ended up as one of the decade's quintessential love songs.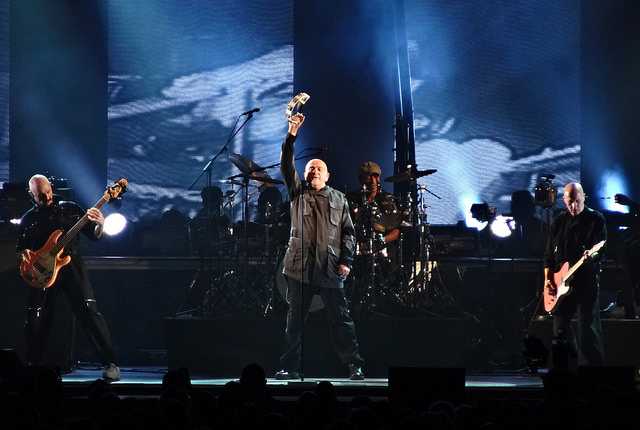 4. In Your Eyes – Peter Gabriel
From: So (1986)
Peter Gabriel was born on February 13th, 1950. He is an English singer-songwriter, humanitarian activist and musician, who rose to fame as the lead flautist and singer of the progressive rock band Genesis. After leaving the band, he went on to a successful solo career. In Your Eyes is Gabriel's pretty great love song.
On an album full of sweeping, timeless songs, So's original Side Two opener stands out for many reasons. For starters, it features one of his best-ever vocals, and its hook builds over a graceful five minutes. In addition, Youssou N'Dour, Senegalese singer, provides some soaring relief on the chorus. In Your Eyes is one of the 1980s best love songs.
5. Thank You – Led Zeppelin
From: Led Zeppelin II (1969)
Led Zeppelin were an English rock band formed in London in 1968. The band consisted of singer Robert Plant, drummer John Bonham, guitarist Jimmy Page, and bassist and keyboardist John Paul Jones. Led Zeppelin's heavy, guitar-driven sound, rooted in psychedelia and blues on their early albums, has earned them recognition as one of the progenitors of heavy metal.
The thought of a love song written by the guys who delivered the hammer of the gods to many groupies sounds ludicrous. However, there on Led Zeppelin's second album, is Robert Plant's lovely valentine to his wife. Even if it is not quite as epic as the Tolkien fantasy worlds he usually got lost in, Thank You is pretty heavy stuff.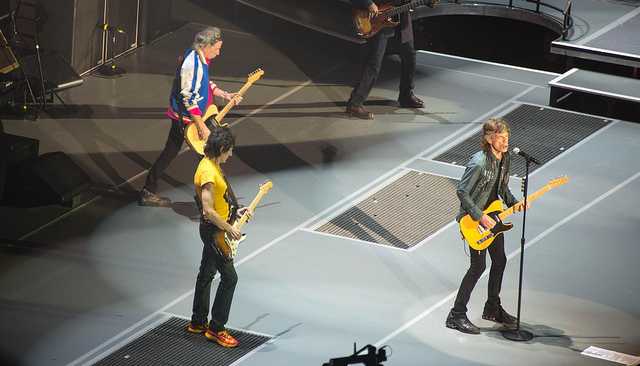 6. Wild Horses – The Rolling Stones
From: Sticky Fingers (1971)
The Rolling Stones are an English rock band formed in London in 1962. The first settled line-up consisted of Keith Richards (guitar), Brian Jones (guitar, harmonica), Charlie Watts (drums), Ian Stewart (piano), Bill Wyman (bass) and Mick Jagger (lead vocals, harmonica). Wild Horses is one of the Rolling Stones' most popular songs.
It is definitely one of their greatest love songs, a mournful country-influenced number penned by Keith Richards and Mick Jagger. Wild Horses showed up on their album Sticky Fingers, however, it was not the first version released. A year earlier, Gram Parsons, friend of Richards, covered the song on the second album of Flying Burrito Brothers. That song is also great.
7. Maybe I'm Amazed – Paul McCartney
From: McCartney (1970)
Sir James Paul McCartney was born on June 18th, 1942. He is an English singer-songwriter, composer, and multi-instrumentalist. With Ringo Starr, George Harrison, and John Lennon, he gained worldwide fame as the bassist of British rock band the Beatles, one of the most popular and influential groups in the history. His debut solo album from 1970 is filled with fractured, weird moments.
The album was recorded while the Beatles were still a band, and maybe for that reasons McCartney plays more like a set of skeletal frames and early-stage song ideas than a collection of real tunes. However, the exception is this great song, which he wrote for his wife Linda. Six years after its release, Maybe I'm Amazed was issued as a single in a live version from the album Wings Over America. This is one of his greatest love songs.
8. God Only Knows – The Beach Boys
From: Pet Sounds (1966)
The Beach Boys are an American rock band formed in Hawthorne, California in 1961. The group's original lineup consisted of Dennis and Carl Wilson, their friend Al Jardine, and their cousin Mike Love. The early music of The Beach Boys gained international popularity for distinct vocal harmonies and lyrics which evoked a southern California youth culture of romance, cars, and surfing.
Brian Wilson's greatest ballad anchors Pet Sounds, the group album which helped set the stage for both Wilson's decent into madness and their creative rebirth. God Only Knows is a great song which cascades over one of the most gorgeous melodies ever written. It is not a surprise that so many artists covered this song over the years. This song is one of the most remarkable musical achievements of the 20th century.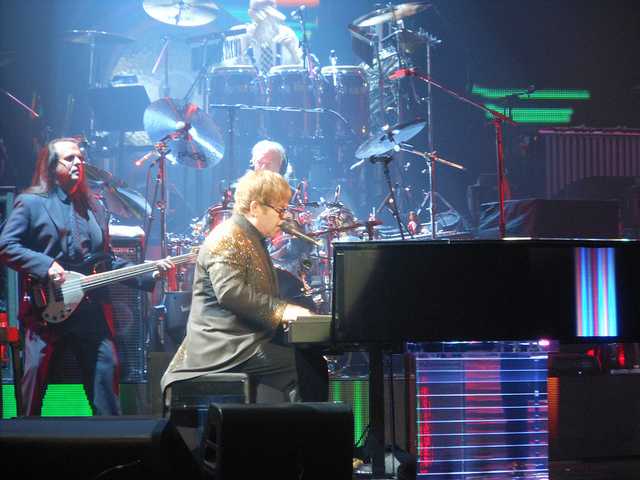 9. Your Song – Elton John
From: Elton John (1970)
Sir Elton John was born on March 25th in 1947. He is an English singer and songwriter who accompanies himself on the piano. In his five-decade career, Elton John has sold more than 300 million records, making him one of the best-selling music artists in the world. He also produced records, composed music, and has occasionally acted in films.
Even though this song has a few lyrical bumps, it is one of the purest expressions of love ever committed to song. Reportedly, he and Bernie Taupin wrote Your Song in less than 30 minutes. However, its timeless appeal makes it one of the era's most enduring hits. Your Song also became his first long string of Top 10 singles.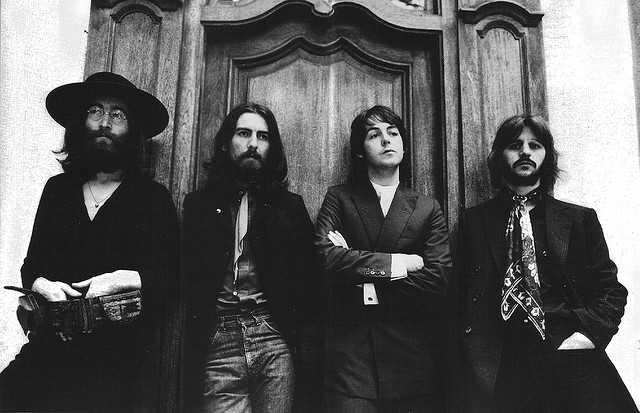 10. Something – The Beatles
From: Abbey Road (1969)
The Beatles were an English rock band formed in Liverpool in 1960. With members Paul McCartney, Ringo Starr, George Harrison and John Lennon, they became widely regarded as the greatest and most influential act of the rock era. One of their all-time best, and their greatest love song – Sometimes – wasn't even written by the two guys responsible for most of their hits.
George Harrison was inspired by Something in the Way She Moves by artist James Taylor, which gave the Beatles' song its opening line. He claimed the song wasn't written for his wife at the time. Whomever it is about, this song remains one of the greatest declarations of love ever written.
', enableHover: false, enableTracking: true, buttons:{layout: 'box_count'}, click: function(api, options){ api.simulateClick(); api.openPopup('facebook'); } }); jQuery('#pinterest').sharrre({ share: { pinterest: true }, template: '
', enableHover: false, enableTracking: true, buttons: { pinterest: { description: '10 Most Tender Rock 'n' Roll Songs Ever',media: 'https://www.knowsumo.com/wp-content/uploads/2015/08/20265502302_5fbab5907c_z-1.jpg' } }, click: function(api, options){ api.simulateClick(); api.openPopup('pinterest'); } }); jQuery('#linkedin').sharrre({ share: { linkedin: true }, template: '
', enableHover: false, enableTracking: true, buttons: { linkedin: { description: '10 Most Tender Rock 'n' Roll Songs Ever',media: 'https://www.knowsumo.com/wp-content/uploads/2015/08/20265502302_5fbab5907c_z-1.jpg' } }, click: function(api, options){ api.simulateClick(); api.openPopup('linkedin'); } }); });