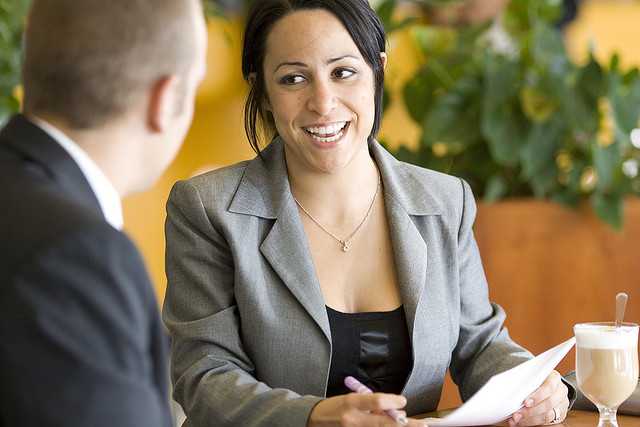 Photo by Les Roches
Unemployment is moving down, wages are moving up, and that means a fertile job market. With the unemployment dropping down and the economy adding new jobs, many Americans will be looking for new jobs. But, which job is the best? Doctor, lawyer or maybe banker? Even though it might seem obvious to name jobs which are lucrative, money is just one factor of many.
In the following list, jobs are measured by earning potential, career opportunities, and number of open job offers. The result may surprise you. For example, finance manager has the highest average annual base pay, but it is still ranked as fifth on the list. On the other hand, software engineer is ranked as second on the list, because it has the most current job openings. Without further due, here is a list of 12 jobs every American dreams about.
1. Mechanical engineer
Mechanical engineer is responsible for developing, designing and testing thermal and mechanical devices, including engines, machines and other tools and devices.
2. Solutions architect
Solutions architect is responsible for organizing and designing custom applications and computer systems used by companies. At first glance, this role is similar to IT consultant, but it is more focused on the implementation and development of an interface which any employee can use to make their job easier and more efficient.
3. Sales manager
Sales managers are responsible for leadership and management of a team of employees who promote and sell a company's services or product to increase revenue.
4. Data scientist
They leverage existing data sets and create new data sets to analyze and make processes more efficient and effective for business. Data scientists also leverage large amounts of data to help guide business and many other decisions, which are important.
5. Product manager
Product managers work closely with sales, engineering, marketing and all relevant teams to ensure a product meets overall goals and strategy, including maximizing user experience and business value.
6. Database administrator
A database administrator is actually an IT professional who is responsible for monitoring and maintaining the database.
7. Marketing manager
Marketing managers are responsible for planning the marketing programs and strategy for companies, which can include, trend monitoring, product developing, email marketing, customer targeting and acquisition, and advertising, among other duties.
8. Finance manager
Finance managers are responsible for managing the finances of companies. Financial reports, budgets and profit projection are regular duties of finance manager.
9. Human resources manager
People who are human resources managers oversee interviewing, recruiting, hiring and all employee-related needs within an organization.
10. Business development manager
They work on strategic partnerships to help an organization improve its financial growth and market position.
11. Software engineer
They apply the principals of software engineering to the development, design, testing, maintenance and evaluation of the software, systems or applications which make software work.
12. Physician assistant
Physician assistants are educated to examine and also diagnose patients and provide treatment. They are certified medical professionals who practice on a team under the supervision of a physician.