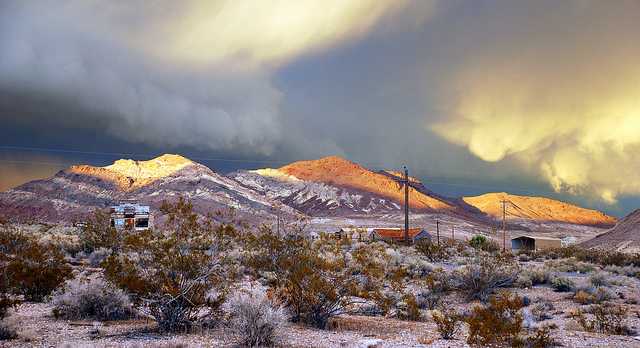 Photo by phototshoot
Our exploration of the abandoned cities and ghost towns in the United States took us to a diverse settlements deserted for many reasons, from failing economies and crime to war and conflict. There are some fascinating abandoned places in America, from familiar former mining towns to localized environmental catastrophe. We made a list of top 5 abandoned places across the United States.
Times Beach, Missouri
Times Beach is located in Missouri and this town is founded in 1925. However, Times Beach was evacuated less than 60 years later when the town become the place of the worst civilian exposure to dioxin in the history of the U.S. The city of Time Beach, plagues by dust problems, employed a local contractor in order to spry waste oil on unpaved roads to reduce the levels of dust.
However, some of the waste came from a facility which produced Agent Orange for the war in Vietnam, and contained high levels of the dioxin, the toxic environmental pollutant. By 1982, panic gripped the Times Beach with illness and animal deaths caused by the toxin. Major flooding exacerbated the disaster in 1982, and the town was evacuated in 1985.
Centralia, Pennsylvania
Centralia is abandoned town in Pennsylvania and is arguably the most famous modern host town in the United States. This town has been deserted since an underground mine fire in 1962, although Centralia was once a thriving community whose amenities included 26 saloons, 7 churches and 5 hotels. It has been estimated that the blaze could take 250 years to die down. Most building have been demolished, even though several of them still stand.
Rhyolite, Nevada
Rhyolite is abandoned town in Nevada. This mining town wore out its gold mines in the 20th century. However, it has a glamor which few other ghost towns have. Beside housing an opera house and stock exchange, this town has witnessed the filming of many Hollywood Westerns, beginning in the 1920s. Today, Rhyolite retains the ruined frame of the former train station, a house made out of bottles, the Cook Bank building, and an abandoned general store. This town is 20-minute drive from the city of Beatty and is listed as one of the coolest ghost towns in the United States.
Tugboat Graveyard, New York
Although New York City is normally fast-paced, exciting place to visit, there is a tugboat graveyard on Staten Island, which offers a glimpse of abandoned side of New York. Here, you will find crumbling barges, rusty and rescue ferries that now look like they are the ones which need rescuing. A place which is located on Arthur Kill Road, known as Donjon Recycling, is one of the eeriest abandoned places in the world.
Frisco, Utah
Frisco is an abandoned town which is located in Utah. This town has once witnessed many glory gunfights. Although it now lies in picturesque ruins, Frisco was a sliver ore mining town with about 24 saloons. Wind-worn cemetery plots, leaning wooden buildings and rusting mining equipment sit amid this abandoned place. Some of the most interesting things are crumbling, conical charcoal kilns that are made of stone. People who want to visit this place can book at hotel in nearby Milford, which is just 15 miles away.