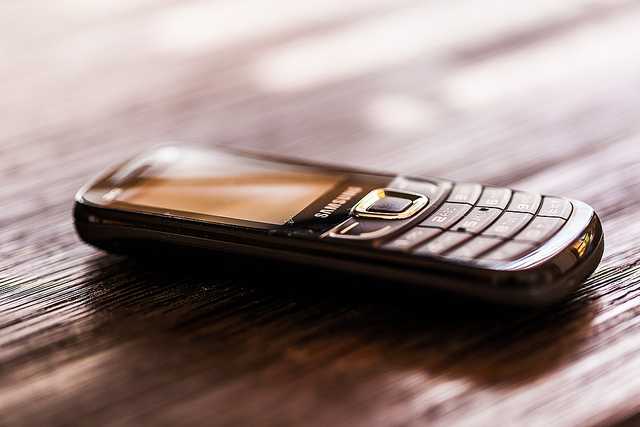 Photo by Postcode Photography
It seems like everybody is going with big screen smartphone today. With all the social networks, games and a lot of different apps, display sizes are constantly changing in order to fit the needs of their customers. It appears that this trend of go big or go home is going to continue but we are here to show you that some small things come in big packages.
6. UTStarcom Slice
First up on the list is UTStarcom Slice measuring 109 x 46 x 10.2 mm while weigh is at 65 grams. It has all of the basic functionalities that the phone should have. Although there have been some complaints about a lack of Bluetooth and camera, the Slice was very reasonable when it comes to the price so it was successful on the market.
5. The Haier Elegance
Measured at 91 x 35 x 18 mm and weighting 64 grams, Haier was the smallest phone out there before Modo T took the spot. Design is top notch, possibly the best looking small phone on the market. Solid battery life, USB memory drive availability and Bluetooth are some of the pluses for The Haier Elegance but because of its weigh, the phone doesn't belong in lightweight category.
4. The Xun Chi 138
Apparently 55 grams is all the weigh that is necessary for a fully functioning phone. Since it is quite small, touchscreen technology was introduced to compensate for lack of space for buttons. Because of its importance, handwriting recognition is done very well. Even though the phone is popular in Europe, it is only available on sale in China which makes the purchase difficult.
3. The NEC N930
This is probably one of better known phones on the list since it available in most local retailer shops. The phone is measured at 85.5 x 54 x 11.9 mm and it weighs 72 grams. All standard functions are there while Bluetooth and GPRS are incorporated as well. It is worth mentioning that N930 also put the emphasis on design so it did very good on the market all around the world.
2. Modu T phone
This bad boy was enlisted in the Guinness Book of records for being the lightest among others weighting only 40 grams. With dimensions of 72 x 37 x 7.8 mm, Modu T is able to do all things that you would need from a phone like sending SMS massages, make calls, take pictures and even listen to your favourite tunes. On the other hand 2GB of memory and no 3G support shows that there is still room for improvement.
1. Willcom WX06A
After overtaking Modu T model, this phone is now officially the world smallest with dimensions of 32 x 70 x 10.7 mm while it weighs only 32 grams. WX06A is currently available only in Japan but hopefully this will change. The phone comes in three different colors and it has basic functions like making calls and sending SMS. The camera is not present so no pictures for us.