Many people in the United States take into account different factors when choosing where to live. For most of them the strength of the local economy, personal safety, and the quality of schools takes priority. Several different categories, such as infrastructure, leisure, environment, housing, education, economy and crime, were taken into account in order to determine the best cities to live in the United States. Here is our list of top 10 cities to live in the United States.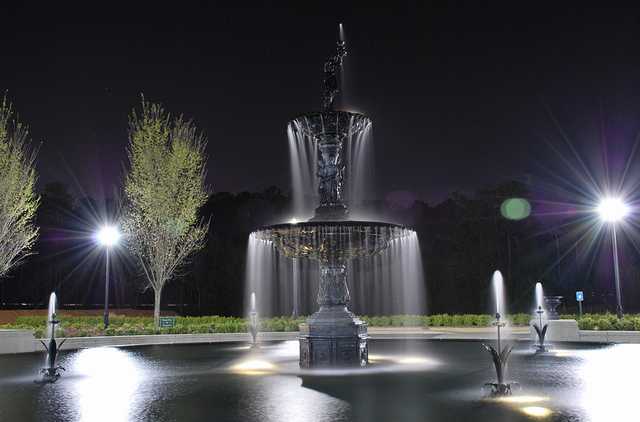 Photo by scsaturday
1. Johns Creek, Georgia
Residents of Johns Creek are substantially better off than most citizens of the United States, with the median household making about $100,000. In 2012, typical American household earned about $51,000, while the median household income in Georgia was about $47,000. Area homes are also some of the most expensive in the America.
About $338,000 was the median home value. Even though Johns Creek is one of just several cities reviewed without a single college, people are very well educated. One of the downsides for people in Johns Creek is that the average commute time was over half an hour, which is more than in most other cities.
Photo by Cameron_Talley
2. Flower Mound, Texas
Flower Mound is one of the smallest cities reviewed. This city has about 70,000 residents. In recent years, demand for homes in the area has grown dramatically. Crimes are also very rate in Flower Mound. In 2013, there were about 30 incidents per 100,000 people, which is lower than in all but two other cities reviewed.
Residents in Flower Mound are among the wealthiest in America, with average household earning more than $113,000. People in this town are well educated, and students performed above on tests which are standardized. There are 14 museums and 2,800 restaurants in Tarrant Country, and Dallas Cowboys football games in nearby Arlington.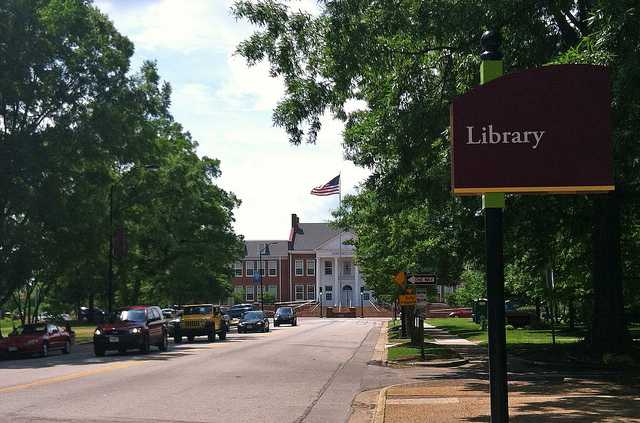 Photo by James Willamor
3. Cary, North Carolina
The average home in Cary is worth about $300,000, which is almost double the statewide median home value. Although real-estate market in Cary is relatively expensive, taxes are pretty low, less than 1% of typical home values. Much larger, nearby Raleigh, tends to be more popular destination among state residents.
However, downtown Cary is developing very fast. In last couple of years, Cary has attracted high numbers of young entrepreneurs as well as new businesses. The local economy seems to be doing well, and the unemployment rate is less than 5%. The metro area between Cary and Raleigh is expected to be among the fastest-growing economies in the United States.
Photo by EmbassySuitesTroy
4. Troy, Michigan
Troy has well educated residents, just like most of the best cities to live in. Most adults had completed at least bachelor's degree, compared to a national rate of about 30%. Troy students scored far higher in science, language arts, and math than students outside the city, while Michigan students scored below average on standardized tests in the United States. The local community is well equipped to assist those in need and control the damage. For example, in response to flooding, Troy Mayor declared an emergency, making more resources available to disaster victims.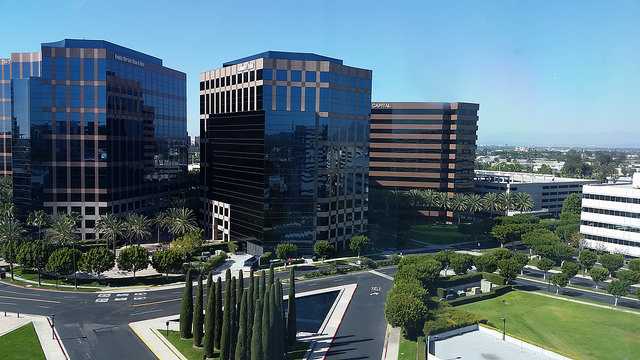 Photo by EduardoROlivera
5. Irvine, California
With exceptionally low crime rate and great schools, Irvine is an attractive place to live in. The students in this city performed better that most of California secondary school children in science, language arts, and math standardized tests. With just 50 crimes per 100,000 residents on average, Irvine has one of the lowest rates among cities nationwide.
A typical home in this city is valued at more than $620,000, among the higher median home values in the United States, and much higher than the nearly $360,000 value of a typical home in California. The population of this city is also pretty wealthy, with a median household income of more than $100,000.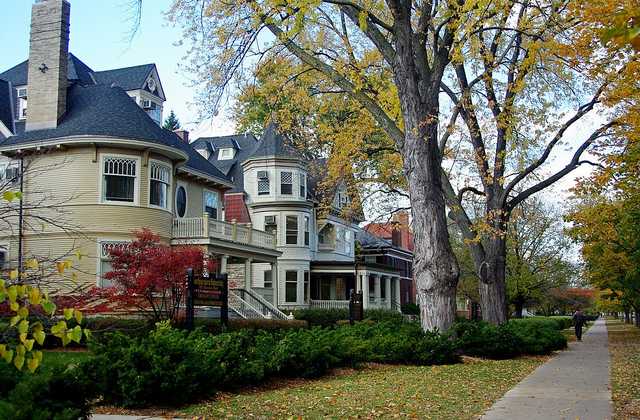 Photo by Pat M2007
6. Evanston, Illinois
More than 2/3 of adults living in Evanston completed at least a bachelor's degree, which is among the highest educational attainment rates in the United States. Younger residents of this city seem to be on track to get a great education, too. Secondary school students performed above average on language arts and math standardized tests.
In addition, one of the nation's top universities, Northwestern University, is based in this city. Evanston residents also have plenty of entertainment options, too. Including Chicago, Cook County has 192 libraries and 49 museums. There are also more than 900 bars as well as nearly 9,000 restaurants, more than any other country in the nation.
Photo by Michael Berch
7. Pleasanton, California
Pleasanton is relatively safe, just like many of the best cities to live in. There are about 70 violent crimes per 100,000 residents on average, which is among the lowest rates in the country. An average household earned more than $110,000, more than all but a few cities in the United States. The unemployment rate in this city is about 4%, which is also among the lowest rates in the country. Although median income is among the highest in the United States, the cost of living is also high. Property values in this city are among the highest in the country. An average home in this area is valued at about $700,000.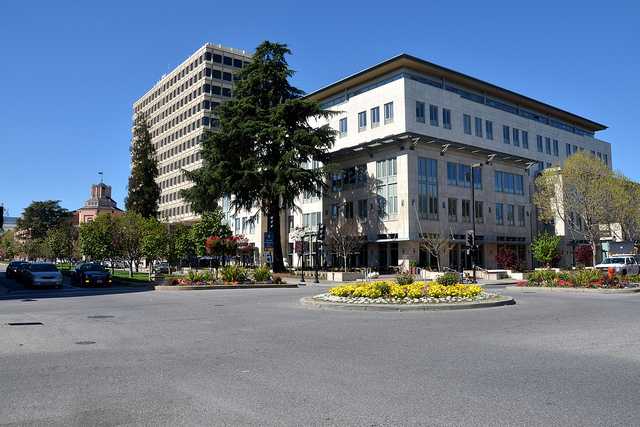 Photo by Howard_Pulling
8. Mountain View, California
Mountain View scores great in many important areas. The city has strong-performing schools, healthy job market, low crime rates, and a highly educated population. This city is also home to several big high-tech companies, such as Google. Mountain View is also part of Santa Clara County, which includes other technology centers, such as Sunnyvale, Palo Alto, and Cupertino.
The country also has many amenities, including more than 216 gyms and fitness centers and 3,500 restaurants. However, the cost of living in California, and Mountain View specifically, is also high. A median home value in Mountain View is about $750,000, which is more than double the statewide median and among the highest in the United States. Residents also have to pay relatively high taxes.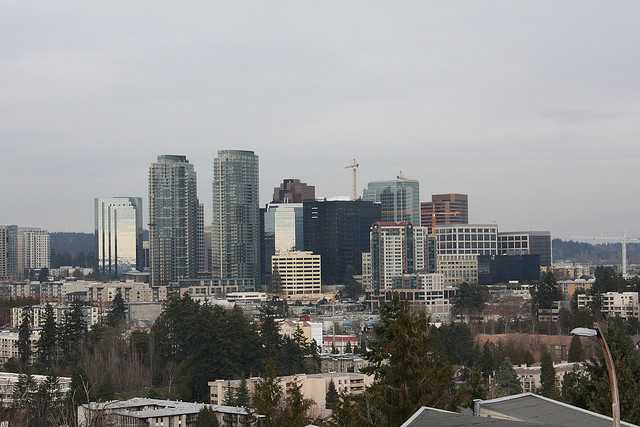 Photo by chansonkinney
9. Bellevue, Washington
Bellevue is located across Lake Washington from Seattle. This city has a very well educated population. More than 65% of adult population has a college degree, which is among the highest rates in the United States. This city is also economically vibrant, with just a 4.8% unemployment rate on average, as well as 5% employment growth last year. Expedia and T-Mobile US are two large employers based in Bellevue, while other major employers include Microsoft MSFT, Boeing BA, and Nordstrom JWN.
However, this city falls on the higher end of the spectrum for cost of living. With a median home value of over half a million dollars, homes are expensive. Although Washington has no state income tax, it still has a sales tax of 6.5%, which is among the highest in the United States. Combined with the transit and local taxes, the residents of this city pay an effective sales tax of 9.5% on purchases.
Photo by lulabelle79
10. Newton, Massachusetts
A suburb of Boston, newton is one of the best city to live in the United States. Several years ago, crime rates were just a fraction of national figures. During last several years, total employment rose just 0.5%, but the unemployment rate of Newton remained below 5% during the same period. Students have access to great education. In addition, more than ¾ of people 25 and older have a bachelor's degree, the second-highest rate in the United States.
People of Middlesex Country, where this city is located, can take advantage of nearly 3,000 restaurants, three ski resorts, 49 golf courses, and 24 museums in their free time. Living in this city costs more than living in most of the country, and more than most places in Massachusetts for that matter. This is the reason why it has the highest median income of any big city, at over $120,000.