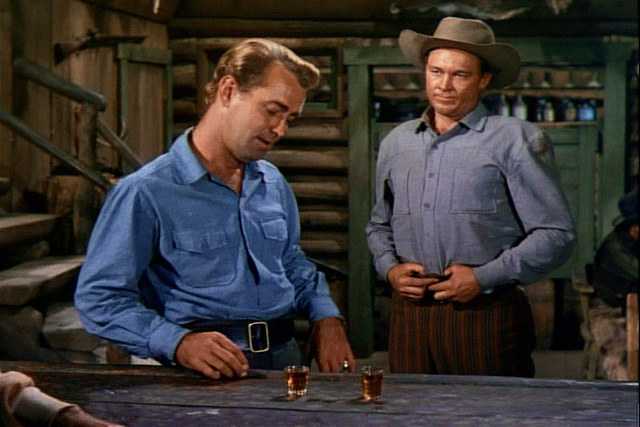 Photo by twm1340
For decades, the western genre has been a playground for filmmakers to display their craft in tales of gunslinger justice and morality of Old West. It is hard to tell what makes a great western movie and for that reason we will leave the discussion to you. Below is our list of the greatest and most popular western movies of all time.
The Good, The Bad And The Ugly (1966)
The Good, The Bad and The Ugly was directed by Sergio Leone. The cast of this movie includes Lee Van Cleef, Clint Eastwood, and Eli Wallach. This movie deserves to be in the top 5, since it stands out in every aspect of a western movie. Be it acting, background music, dialogues, characters or direction, no other spaghetti western movie comes even close to this one. It's is hilarious, violent and entertaining. This movie has everything a classic western movie should have.
The Searchers (1956)
This movie was directed by John Ford. The cast of this movie includes Jeffrey Hunter and John Wayne. Ethan Edwards (played by John Wayne) is an ex-army veteran who came back from the Civil War just to find out that the ranch of his brother in Texas is destroyed and his family was killed by Comanche raid under Chief Scar. Ethan also discovered that his niece Debbie was taken by Indians. Along with his half Indian nephew Martin, he begins a years-long search for his niece. During they journey, they had to face their own demons, too. The Searchers is a great movie for every person who loves John Wayne movies.
High Noon (1952)
This movie was directed by Fred Zinnemann. The cast of the movie includes Grace Kelly, Katy Jurado, Harvey Pell, Lloyd Bridges, Thomas Mitchell and Gray Cooper. Witty dialogues, impeccable performances, and tight knit are some of the components which make this movie stand apart from all other classic western movies. A town Sheriff, Will Kane (played by Gary Cooper), finds out on his wedding and retirement day that a man named Miller has just been released from prison. Kane sent him to prison several years ago and now he is on the way to the town to take revenge.
Shane (1953)
Shane was directed by George Stevens. The cast of this movie includes Jack Palance, Brandon De Wilde, Van Heflin, Jean Arthur, and Alan Ladd. This movie tells the story about a boy who has adoration for a mysterious stranger who come to help his family.
Unforgiven (1992)
Unforgiven was directed by Clint Eastwood. The cast of this movie includes Jaimz Woolvett, Richard Harris, Morgan Freeman, Gene Hackman, and Clint Eastwood. William Munny (played by Clint Eastwood), an old time outlaw, takes a last job in order to secure the future of his children. The Schofield Kid and his old friend Ned (played by Morgan Freeman) are also part of the gang. Prostitutes from Big Whiskey town hired them to revenge their fellow prostitute, who was killed by several drunken cowboys.