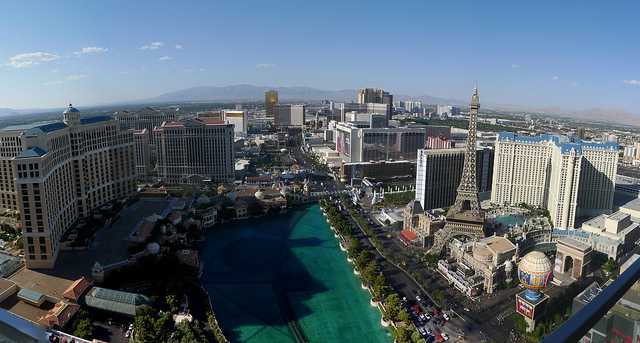 Photo by Tony in WA
The United States of America is a big place and if you are planning a vacation you are probably not sure where to go. In this article we will show you places you should visit when you are travelling to the U.S. to make the decision a bit easier for you. There is something for everyone – natural lovers, history buffs, dice rollers, and road trippers.
New York City, New York
Many people know New York City from songs, TV and movies. But if you visit this destination in person you will find a restless, energetic city with history, culture, sports, shopping and restaurants in abundance. When you visit well-loved landmarks, such as the Statue of Liberty, the Empire State Building, and the Metropolitan Museum of Art, you can step off the beaten path in many other directions, such as Yankee Stadium in the Bronx, the medieval Cloisters museum in upper Manhattan, a tour of pizzerias in Brooklyn and many more.
Chicago, Illinois
This city is a cornucopia of fine dining, die-hard sports fans, modern art, and cutting edge comedy. Take a photo of the silver Cloud Gate sculpture at Millennium Park before you visit Grant Park in order to see Buckingham Fountain. Cultural experience is never hard to find, since there are many theater companies and museums in Chicago. You will definitely laugh at the second City Theater, which is the professional launch pad of a lot of famous comedians.
Charleston, South Carolina
Charleston is full of Southern hospitality and charm. Thanks to its surrounding plantation landscapes and antebellum architecture, Charleston feels a little bit like it is suspended in time. Take in incredible views of the French Quarter and the battery as you stroll the Waterfront Park. In addition, be inspired by the cultivated beauty of the gardens at Middleton Place. During the night you can try a ghost tour in order to discover the spooky side of the city.
Las Vegas, Nevada
This city has something to suit your vacation taste, whether you are a low-ley lounger or a high roller. You can also take in a spectacular show or try your luck at one of the world's premier casinos. If you just wander the Strip it is enough to get your heart pumping faster. Wave hello to the toothy sea life at the Mandalay Bay Shark Reef, when you have had enough of the razzle-dazzle, visit the neon Museum, or hike Red Rock Canyon.
Seattle, Washington
When you are in Seattle you simply cannot skip a modern architectural marvel of glass grids which have unusual shapes, and a book spiral which climbs four stories, called the Central Public Library. In order to visit the original Starbucks and play catch with a fishmonger, stroll over to Pike Place Market. Chihuly Garden and Glass can be found in the heart of the city, which will dazzle you with its delicate and colorful works. If you want to see panoramic views of the surrounding mountain ranges and Puget Sound, you should glide to the top of the Space Needle.