5 Most Boring Cities In US
Last updated on January 6th, 2016 at 10:04 pm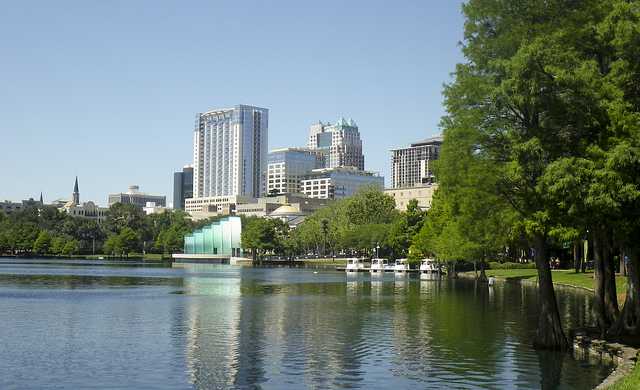 Photo by Martin Lopatka
Here in the United States, we make it a point to try to be better and bigger than everyone else. We are all about thrills, adrenaline, parties, and a larger-than-life attitude. There is no person who would call this country boring. Well, maybe a few people would. Anyone living in one of the following cities. Based on extensive research, here are top 5 most boring cities in the United States.
Dallas, Texas
Dallas is the 9th biggest city in the United States and 3rd in Texas with a population of over 1 million. The city is founded in 1840 as a frontier trading post. There are many streets and houses as well. However, no one walks anywhere. Don't plan to go far after 5 P.M. if you are a tourist, because everything is closed. Add to that one of the most humid climates in the country and the cost of living. Let's not forget the violent thunderstorms, tornadoes and temperatures over 100 degrees F in summer bringing with it an inescapable humidity. Dallas is not that exciting.
Detroit, Michigan
Detroit is famous all over the world for its automotive center and Henry Ford and it is the largest city in the state of Michigan. Any city that is famous for paving the first mile of concrete road and installing the first traffic light has to be high on the list of place to visit in the United States. But, what about the culture or the nightlife? There is not much to see.
Orlando, Florida
If you are not 10 years old, Orlando is not for you. Orlando is famous for its superficial lifestyle and tourist attractions. This city is awash with strip malls, traffic and housing developments. Add a humidity in the hot summer and the best thing about this city is the airport, which is the second busiest in the state of Florida, after Miami.
Chula Vista, California
Chula Vista is located 7 miles from San Diego. The city was cited in Forbes' most boring cities list, just like many on this list. Chula Vista has a population of quarter of a million people in a city where there is nothing to do and nothing is happening. This city is a town without character or fun. If you are averse to the life of a traffic, beach-bum, earthquake risks and too many people, it leaves you with an expensive cost of living.
Barrow, Alaska
In case you love desolate places, a bleak curtain of darkness for over 60 sunless days a year and arctic conditions, then Barrow is for you. This city has about 4,500 inhabitants and for most of them survival is probably the most exciting part of daily life. This most northern city in the United States enjoys a polar climate with the lowest average temperatures in Alaska. The top temperature in August barely scrapes above freezing. There are no bars in this city, because the sale of alcohol is illegal. It is, however, available only by permit, due to problems with violence and sexual assault.