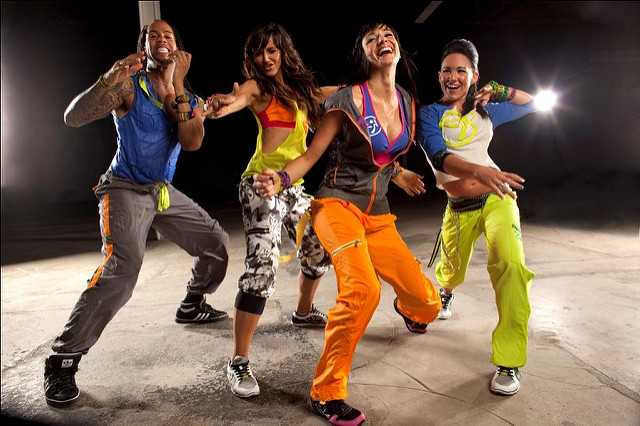 Photo by SG Comunicação & Imagem
1. Where it comes from
Zumba is aerobics fitness program that was invented by accident. It happened when Beto Perez, who can be considered as inventor of the zumba, forget to bring the music he prepared for his aerobics class.
This took place in Colombia during the 1990′. Because he did not have anything else he played his personal tape which was the mixture of traditional Latin music. He improvised along and zumba was created.
People loved it, so he decided to move to the USA where he produced the demo reel with two other friends in 2001. Fitness Quest licensed it and did big campaign which made zumba world famous.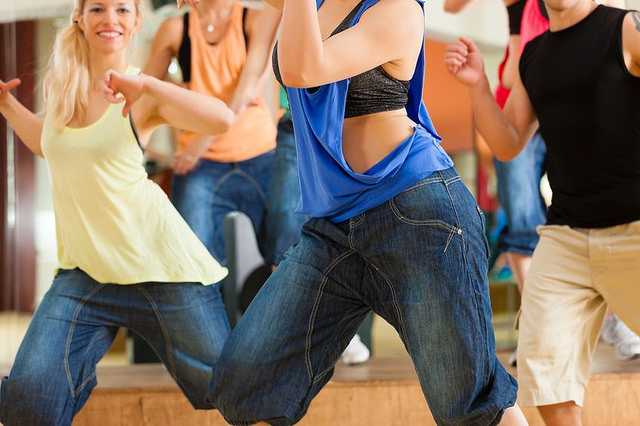 Photo by www.ilmicrofono.it
2. About the music
Even though it comes from Columbia and it was created with sounds of Latin music, while exercising you will hear some other types of music as well.
The ratio is approximately 70 %- 30 %, where 70 % is music from dance styles like salsa, mambo, merengue, cumbia, flamenco, samba, soca, while the other 30 % are modern music such as hip hop, reggaeton or even some international sounds like flamenco or African beats.
And probably while the style keeps evolving that new sounds will be introduced. The main idea is that it is dance music and that you dance while doing exercise, which is what makes zumba so much fun.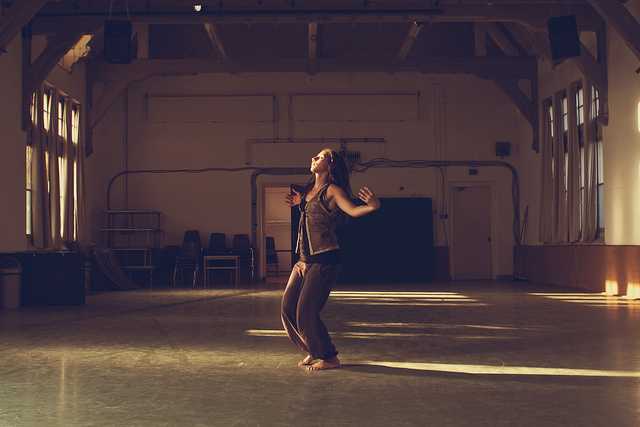 Photo by RichardTerborg
3. Different types of zumba
So far there are nine different types of zumba classes that are configured to suit different age groups and different exertion levels.
If you are never been on zumba class before than Gold Zumba is program for you, because it is designed for complete beginners and for older people. If you want to put accent on your lower part of the body than choose Zumba step. Zumba toning is for those who already have some experience and strength.
It is a combination of cardio and strength training. Aqua Zumba is performed in a pool and it is combination of aqua and Zumba fitness. There is special category of Zumba for the youngest called Zumba Kids and one for the elderly called Zumba Gold-Toning. Zumba Sentao is kind of workout that is being done on chairs and the main idea is to use body weight for strengthening the body.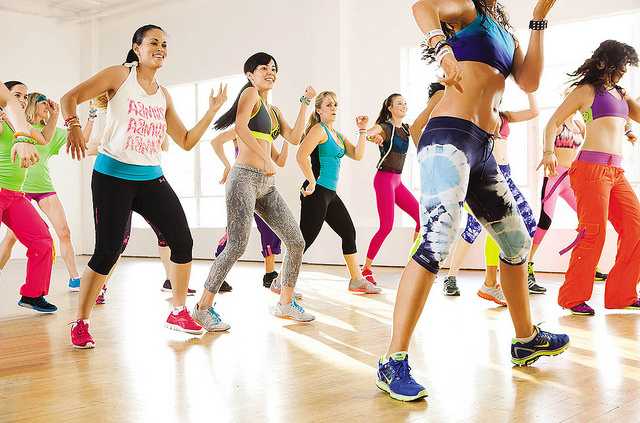 Photo by tvnews1
4. It will burn many calories
Zumba is not just fun, but it burns calories like crazy. The average amount of calories burnt for one practice is between 500 and 1000, depending on what kind of organism you have, and how much you are trying while working-out.
Try to do your maximum while dancing, meaning fully extend arms and legs and this way you will engage more muscles, therefore you will burn more calories. Also loosen up and relax while doing the moves, because zumba is about having fun.
Move up and down as much as possible trying to reach higher level every time your instructor does. Don't worry if some moves you do not repeat perfectly, the important thing is that you try the most you can every time.
Photo by raymondhamlin
5. It is not just for girls
Many guys find Zumba interesting and fun. Some mix their regime of some other workouts with zumba, because after hard training Zumba comes as physical and stress relief.
Many go to enhance their dance skills. Zumba is all about beats and music and therefore is a great way to improve their sense for rhythm and make them shine on a dance floor.
Basic steps of many dances are incorporated into workout so all the guys who are looking for a fun way to learn basic movement will find Zumba much more fun than regular dance classes. Especially those who are not eager to learn to dance like professionals but just want to learn few steps.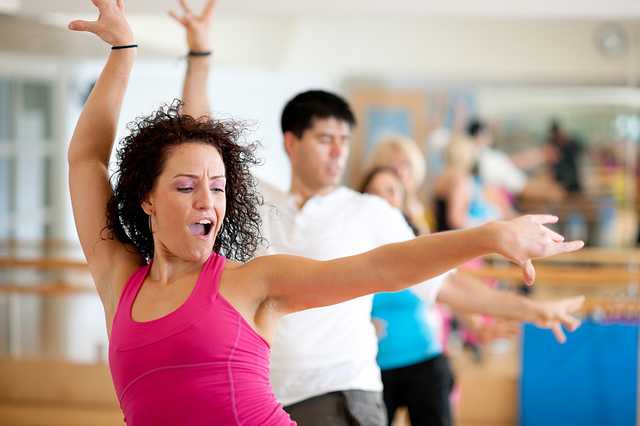 Photo by Exercise Works
6. It will boost your mood
Any kind of workout will have positive impact on your mood, maybe not while the training lasts but afterwards it will do miracle.
However Zumba is fun while it lasts and after you will have that great feeling of satisfaction. That happens because after cardio training body produces endorphins that create feelings of happiness and satisfaction.
Zumba makes people smile during the whole workout and helps fight depression and anxiety. If you add the fact that you will meet a bunch of new people there is nothing left that stops you from at least trying. Many studios will allow first workout for free and afterward you can make up your mind.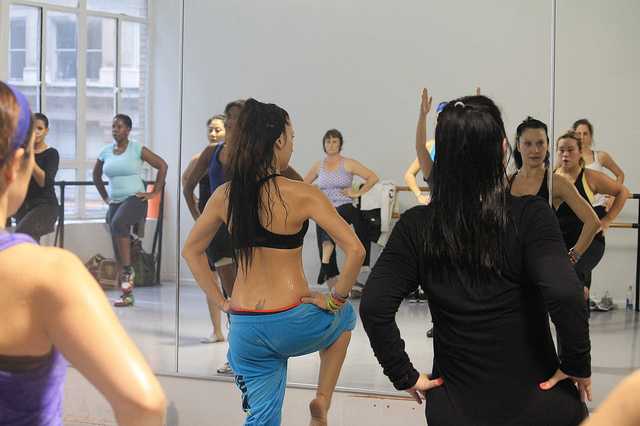 Photo by zclubny
7. No need for dance background
You don't have to be dancer or have any previous knowledge to start Zumba classes. The moves are not hard to pick up, and if you don't get some, you will next time, or the time after that.
There is no pressure, you advance at your own pace, while having a lot of fun. Some instructors will explain steps before every exercise while other will do them while talking and your mission is to pick up one at the time.
Some don't talk at all but instead use cues to signal you what and when to do it. Those who teach this way say that all beginners quickly catch up with the rest of the group.
Photo by Singapore Sports
8. Advance at your own pace
Like we mentioned before, there is no pressure, everybody advances at their own pace. Almost every move has couple of difficulty levels.
Instructor stars with the easiest way and tells the group that if they want to make it harder do this or that. At the beginning you should do only easy variants and with time you will catch up with the more difficulty ones.
Also, we already talked about different programs so if you are total beginner choose Zumba Gold class which is created for absolute beginners, older people and those who don't want intense workout at all. After if it becomes too easy for you, just transfer to more advance group.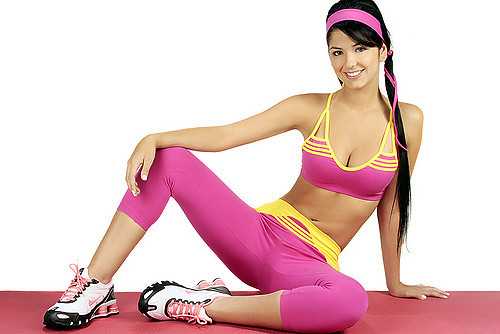 Photo by unik fashion and sportwear
9. Adequate clothing
Even though there is a lot of dance elements in this kind of workout it is still primarily fitness and not dance class, so you have to wear sneakers.
Choose cross or dance sneakers that are flat, have few treads and have support for ankle when moving side to side. Most running sneakers don't have that support, because they are created for moving forward.
Stretching clothes is another thing, but we assume that majority knows that. If you sweat a lot, be sure to bring towel and water is a good idea for all participants. For the women, the sport bra should be something mandatory.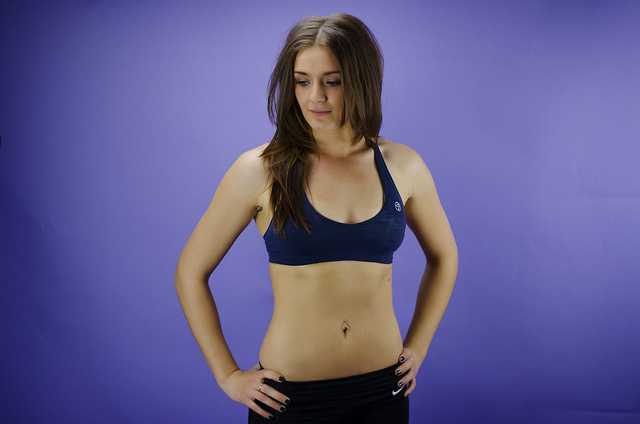 Photo by dan123322
10. Video courses
If even after everything you read, you don't want to leave comfort of your house, but you would like to see and know more, you can get video instructions.
Fitness Quest, a company that licensed zumba, has created and sold more than 10 million DVD's. This is a great solutions for those who don't have time to visit live classes, or don't have classes anywhere near them.
If you chose this way of exercising it would not be bad idea to install mirror somewhere in your area for exercising so you would be able to see are you doing all the moves in the right way, since you don't have instructor to help you correct mistakes.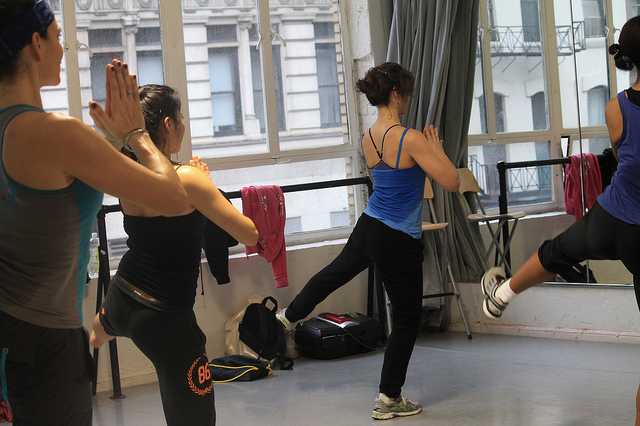 Photo by zclubny
11. How often to exercise
If you are complete beginner, exercising twice a week is more than enough. Because Zumba is very strong cardio workout you need to give your body time to get use to it and time to rest.
As you advance you can take more and more days a week. Experience Zumba dancers take Zumba 3 – 5 times a week. It is often a good idea to combine it with yoga, since yoga is all about stretching.
Also try to add some strength training to your schedule so you get all aspect covered. If your body is not used to really tight schedule be sure to give it time to rest. Don't overdo it at beginning and don't give up after first week, it will get better and better.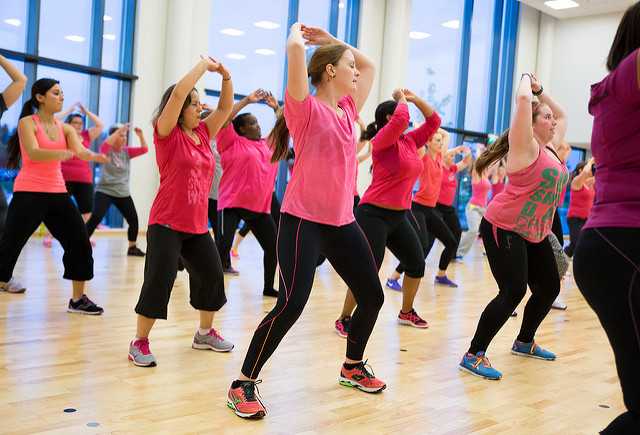 Photo by 3T-Treningssenter
12. Beginners tip
Be ready to sweat no matter what fitness level you choose. You will move a lot a shake your booty, almost all the time.
If you are new to class, try to come couple of minutes earlier and tell the instructor that you are a newbie. He might have couple advices for you or would like to explain to you how his classes are organized.
Don't stand all the way in the back, you need to find a place from which you would be able to see the instructor. If it is a huge class and you are not able to find that kind of place, find those who look like veterans and stand somewhere close to them.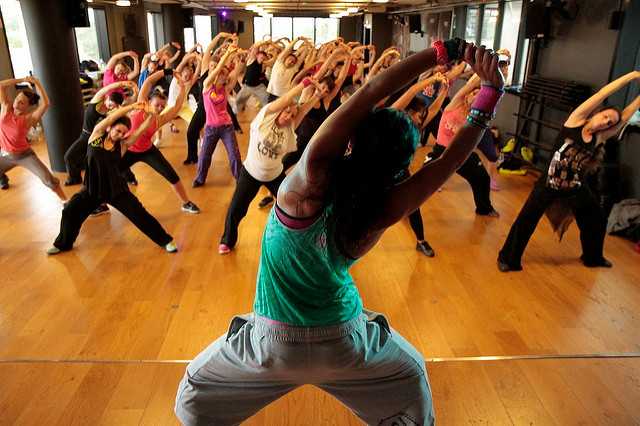 Photo by spadangngocvn
13. Zumba in your neighborhood
On www.zumba.com you have option where you can enter your zip code and the site will list for you all the classes in your area.
This option is very useful if you go somewhere on vacation or if you just move to different town. Zumba is, these days, taught in 200,000 locations in 180 countries, so the chances to find one close to you are pretty big.
There is approximation that 15 million people take Zumba classes on weekly basis, making it one of the most popular aerobic exercise.