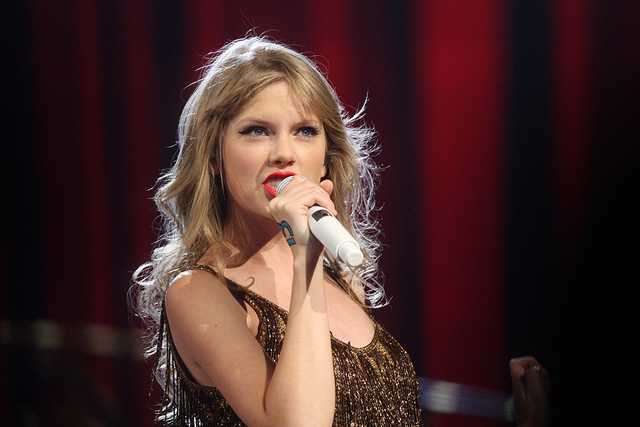 Photo by Eva Rinaldi Celebrity and Live Music Photographer
These women are fighting for their careers, respect and their men, and these female country music stars do it all with their voices. In this article we will look at some of the most famous and popular female country singer who inspire millions of people around the world.
Dolly Parton
Dolly Parton has a shape which matches her outsized personality and she is one of true legends of country music and probably its most recognizable figure. It is estimated that she has sold more than 170 million albums during her career, and Parton has been present in the Nashville scene almost since her debut album in 1967.
Loretta Lynn
Loretta Lynn has brought the legitimate but not so discussed concerns of women into country music, such as the struggles of motherhood, sexual double standards, the Vietnam War, and birth control, all that in order to become The First Lady of Country Music. Even though Loretta Lynn was a country music phenomenon back in the 1960s, she showed that she was still a powerful force when Van Lear Rose won the Grammy for Best Country Album in 2005.
Reba McEntire
Reba McEntire is the most successful female country star of the 1980s and 1990s. She is also tied with Dolly Parton as the female country artist with the most number ones. Down-home but still clearly nobody's fool and sexy, Reba popularized a more contemporary women's view than was typical in country music during that period.
Tammy Wynette
"Stand By Your Man" was one of the most known songs of Tammy Wynette which become her signature track. The song which was recorded in 1968 is one of the most famous songs in country music history. In 1998, she died at the age of 55 after years of problems with her health. However, Wynette left a great legacy which inspires even today.
Tanya Tucker
After scoring a top 10 country hit with "Delta Dawn," Tanya Tucker started her career at the age of 13. Tucker didn't become a faded rose, like the character from "Delta Dawn." She became an adult country music sensation with a lot of number one country hit and even more songs which were into the top 10.
Patsy Cline
Patsy Cline has blazed new trails in country music and she demanded respect from the industry where men were dominated. Her impeccable phrasing and heartfelt vulnerability made classics of "I Fall to Pieces," "Sweet Dreams," and "Crazy." Country music was deprived by one of its most charismatic performers, when Patsy Cline tragically died in plane crash accident at the age of 30.
Kitty Wells
Kitty Wells has the title of Queen of Country Music. In 1952, Wells made her breakthrough with "It Wasn't God Who Made Honky Tonk Angels" and was the first female country music star. She has also proved that a woman could have a successful career in country music. Wells' willingness to take risks has made the way for many other ladies on this list.
Shania Twain
Although singers from the United States dominate in the country music industry, Shania Twain was the artist with the best –selling country album in history and she was from Canada. She is not called the Queen of Country Pop without the reason. Twain has sold an astounding 40 million copies across the globe of her 1997 effort "Come on Over."
Taylor Swift
Taylor Swift started her career at the age of 16 and so far she has sold an amazing number of 26 million records and counting. Many of her ex-boyfriends are red over for being fodder in her songs, but that is the price when you are dating a country music superstar. Swift has already won a number of Grammys, including album of the year for "Fearless." We have no doubt that she is going to win many more awards in her future.
Carrie Underwood
In 2005, Carrie Underwood appeared on American Idol. Underwood is definitely veteran who deserves to be in the spotlight of that program. The popularity of her girl-next-door style is demonstrated by her sale of over 25 million singles and upward of 15 million albums around the world. Carrie Underwood is not just an idol in the United States but also around the world, since she has a Guinness World Record for female with the most number one country hits since 1991.