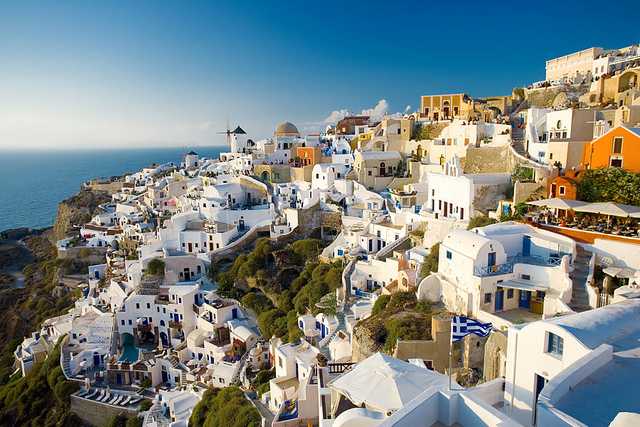 Photo by Yuri Hahhalev
If you are looking for a place where you can relax and enjoy with your friends and family maybe we can help suggesting the selection of Greece most breathtaking islands. Plenty of different destinations are offering you everything from beautiful beaches, top notch hotels and unreal nature to unique architecture as seen in a lot of cultural monuments. As the summer arrives people are searching ideal place for vacation so we give you are our top 5 most interesting Greek islands.
5. Tilos
Tourists who are looking for an adventure should take this island in consideration as it offers a rich wildlife to explore. Plenty of rare birds to take picture of, rough beaches, mountain paths and ecological parks would be more than enough for those who like to spend their time in nature. If you like architecture then church of Archangel Michael or Byzantine monastery of Aghios Panteleimonas should be your go to places.
4. Rhodes
When it comes to nightlife look no further as Rhodes can give you everything from golden beaches and nightclubs. To complete the experience, excellent hotels and great beaches alongside archeological and cultural sites will give you some things to do during the day. To discover natural beauty we would recommend you to take one of the routes on foot.
3. Paxi
This destination will give you peaceful and relaxing experience since it is one of the best places on earth for those seeking privacy. Villages of Loggos, Ozias and Lakka can offer you plenty of character and culture. Visiting the Olive museum, amazing sea caves on south coasts of the island or hiking on Mousmouli-Porto Ozias is a must if you happen to go to Paxi. Historical landmarks like The Venetian fortress and English Governor's House are not to be missed as well.
2. Mykonos
If you want to party then this is the island for you. Paradise and Super Paradise are the beaches which should be familiar to those who just don't want to sleep. "The island of the Winds" is a great choice for surfers as well as other fans of watersports. Landmarks like district of Little Venice or old windmills siting on hillside are giving this place very relaxing vibe. Try out Kopanisti if you get hungry since it is a trademark meal around there.
1. Santorini
Easily the top destination in Greece is known for its caldera and snow white houses all around the island. With beautiful beaches like Perissa, Kamari and the famous Red Beach, you won't be lacking any suntan for sure. On the western side of the isle is the village of Fira which can offer a lot of content to have fun with. If you choose to visit Santorini don't forget to see the classic taverns or try out traditional moussaka and dolmades.