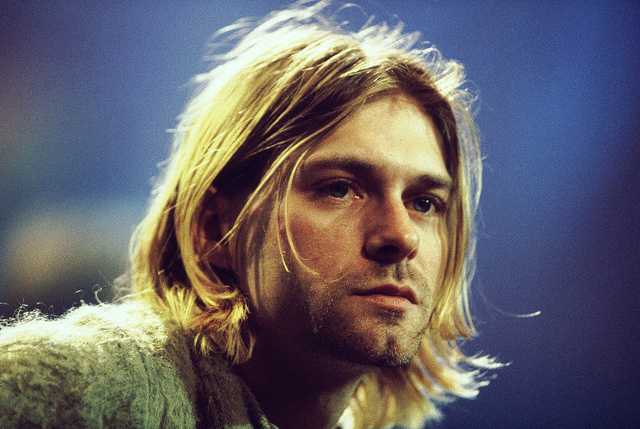 Photo by awesome@people2013
Kurt Donald Cobain was born on February 20th, 1967 and he killed himself on April 5th, 1994. Cobain was an American musician who was best known as the primary songwriter, guitarist and the lead singer of the rock band Nirvana. Along with Krist Novoselic, Cobain formed the band in Aberdeen, Washington, in 1985 and established it as a part of the Seattle music scene. Nirvana had its debut album Bleach, which was released on the independent record label Sub Pop in 1989. Cobain struggled with illness, depression and heroin addiction.
He also had difficulty coping with his public image and fame, and the professional and lifelong personal pressure which surrounded himself and Courtney Love, musician and his wife. It has been 21 years since Kurt Cobain committed suicide. The frontman of the Nirvana took his life on April 5th, 1994, even though his body wasn't found until 3 days later. In this article we will see how the iconic rock musician changed pop culture forever and how his legacy stood the test of time and redefined rock music. If he was still alive, he would have 49 years today. Honor his legacy and see the five ways Kurt Cobain has changed the game.
Cobain spoke to us and about us
Music stands above every other thing and that is the many legacy of Kurt Cobain. Cobain had the capacity to write a song which he felt like he was speaking to you or about you. When you are listening to his songs you feel both at the same time. Kurt had a unique connection with listeners. It was both part of the reason for his struggles and his greatest strength.
A new way of songwriting
The use of loud/soft dynamics was popularized by Nirvana. The best example can be found in 'Smells Like Teen Spirit,' where you have a chorus which continues to power on, and there is a verse which is quiet and softer. This can be heard on music today and that is Cobain's lasting influence in songwriting structure.
He made rock music less cheesy
Cobain, as a songwriter, make the themes of songs widen. Many rock songs were about cars and girls, prior to his work. There is no denying that Nirvana has forever changed what a rock song could be about.
Kurt cobain influenced contemporary rappers
There wasn't hip hop band in the early '90s, which included lyrics of Nirvana in their work. However, that changed in the last several years. Today, there are 55 different bands so far, which have covered Nirvana songs. This is really extraordinary.
Cobain's death defined a generation
Each person who loves Cobain and feels a connection to his music wishes there was someone else to blame for his death. There are many conspiracy theirs about Cobain's death. Fans of Nirvana, to some degree, feel somehow betrayed with the choice Cobain made 21 years ago. If there is a way we could somehow pass that off, it would make us feel much better about our relationship with Cobain.